The wedding events are very exciting, and the right planning makes the wedding day perfect for any couple. Meanwhile, so much goes to make sure the wedding day becomes memorable, right from selecting the wedding dress to the wedding cake, but there is one thing you can't skip- the selection of right wedding venue. After all, you need a place where your friends and family members can gather and celebrate your special day. Since lifetime memories have to be created, the wedding venue you choose must be perfect. Selecting a perfect venue can be an overwhelming for you if you have not done this before. No worries, we have strived to ease your job by sharing some suggestions.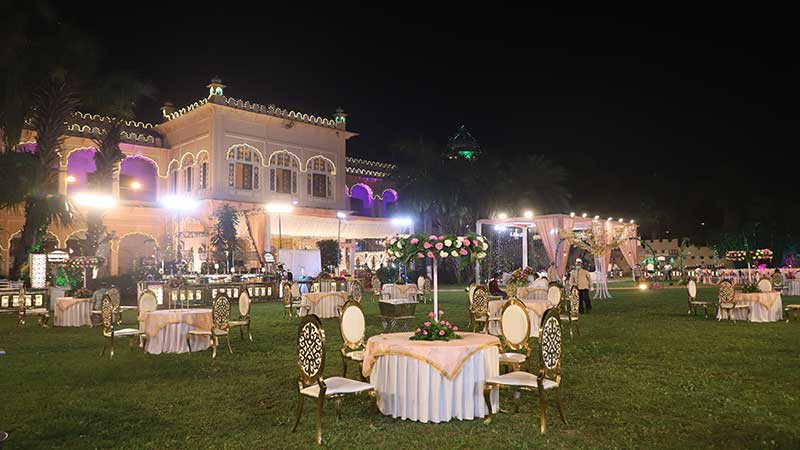 Know your guest list
Knowing how many guests are likely to attend your wedding day will give you an idea of how a bigger wedding venue you should look for. This will help also help you determine the right budget to have for a wedding venue that can accommodate all your guests comfortably.
Prioritize your guest experience
If you are supposed to invite out-of-the-town guests, directly look for a hotel with everything that make your guests comfortable and feel special. This may include nice guest rooms for a comfortable and luxury stay.
Consider what is included.
Some wedding venues are full-service, while you need to bring your décor and vendors to some venues. If the venue provides everything you require, the price will surely go up. Hence, check all this beforehand.
Why Carlton Hotel for your wedding day
One of the most popular marriage destinations, Carlton hotel, is a perfect wedding venue in Lucknow. Carlton's architecture features a perfect blend of Mughal splendor and English classic that draws everyone's attention. The hotel features spacious indoor and outdoor venues that can accommodate from 100 guests to 1200 guests for a wedding. Plus, the well-manicured and lush-green lawn has a capacity to accommodate around 1200 guests to celebrate the wedding day. In short, it is the best wedding venue in Lucknow.